I sometimes feel as though I live in miniature rooms.  At 1,600 square feet and what seems like 16,000 square feet of Legos and trucks, there are times when I do feel like the walls are closing in on me.
But I'm actually not talking about "small" rooms today.  I'm talking about dollhouse-size rooms — decorated to absolute perfection, if you can imagine that.
I was in Chicago a month ago for a friend's wedding, and I arrived early enough in the day that I was able to steal a few hours away at one of my most favorite spots in the world.  The Art Institute of Chicago.  I used to go there as a little girl – it would be an annual trip to wander the halls of the gorgeous building and absorb the French Impressionists (which were my favorite) and the Thorne Rooms.  The Thorne Rooms are a series of 68 miniature rooms that were commissioned in 1930's by Mrs. James Ward Thorne.  She had master craftsmen reference historical documents, homes, and antique furnishings to recreate these miniature rooms to represent European and early American design.
I used to love looking at the rooms because I would imagine myself in them – sitting in tiny chairs, living that exquisite, miniature life.  But this time around, I was more interested in the actual design elements.  I was thrilled to see so many "trends" that are popular today depicted in these period rooms.
Here's my big head next to one of the rooms.  Can you tell I'm totally excited?
I stuck my finger in this photo so you can get an idea of scale.  And so you can see that amazing mini Lucite chair!
My cellphone photos of the rooms do not do justice to their amazing beauty.  I searched around the internet and have compiled some better photos for you to enjoy the decor (photos from The Art Institute and Chicago Post Card Museum).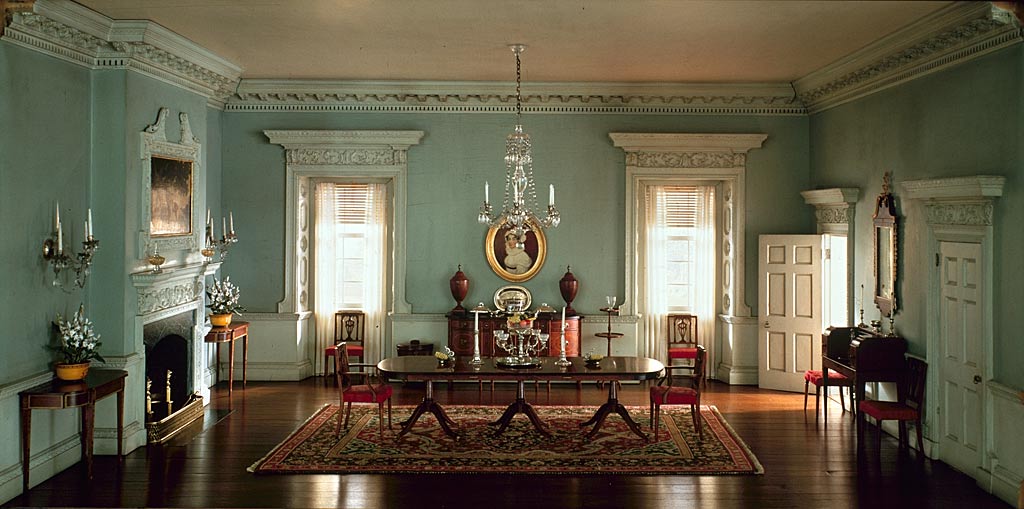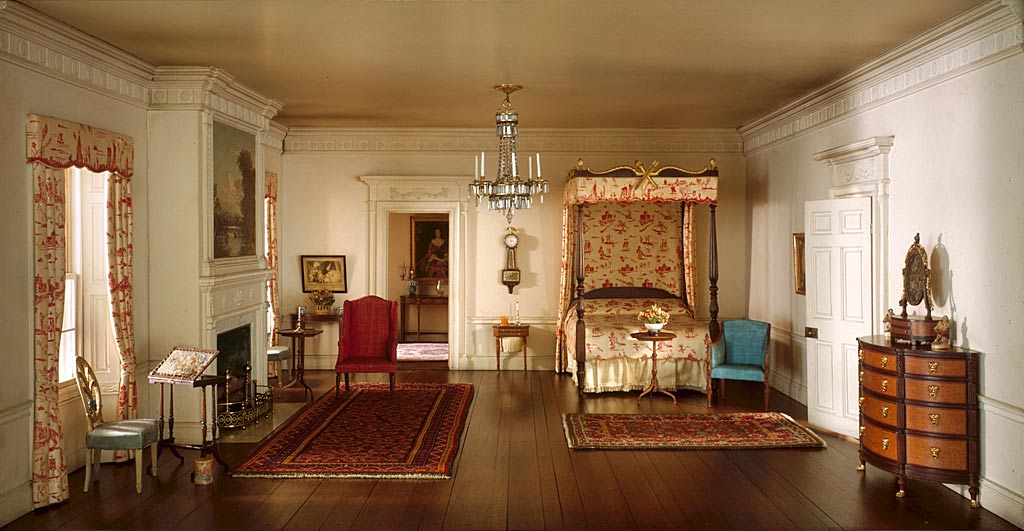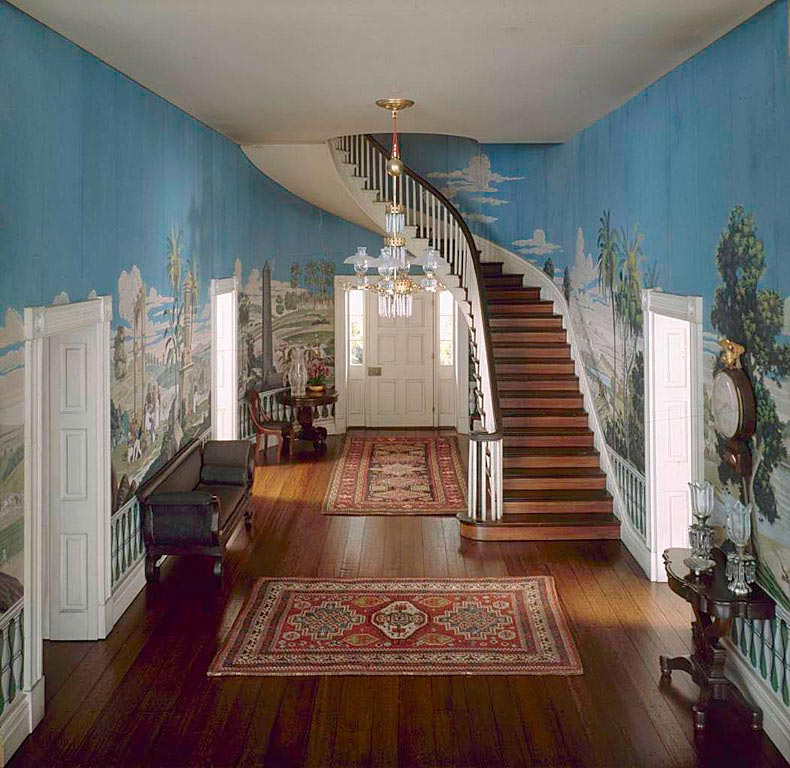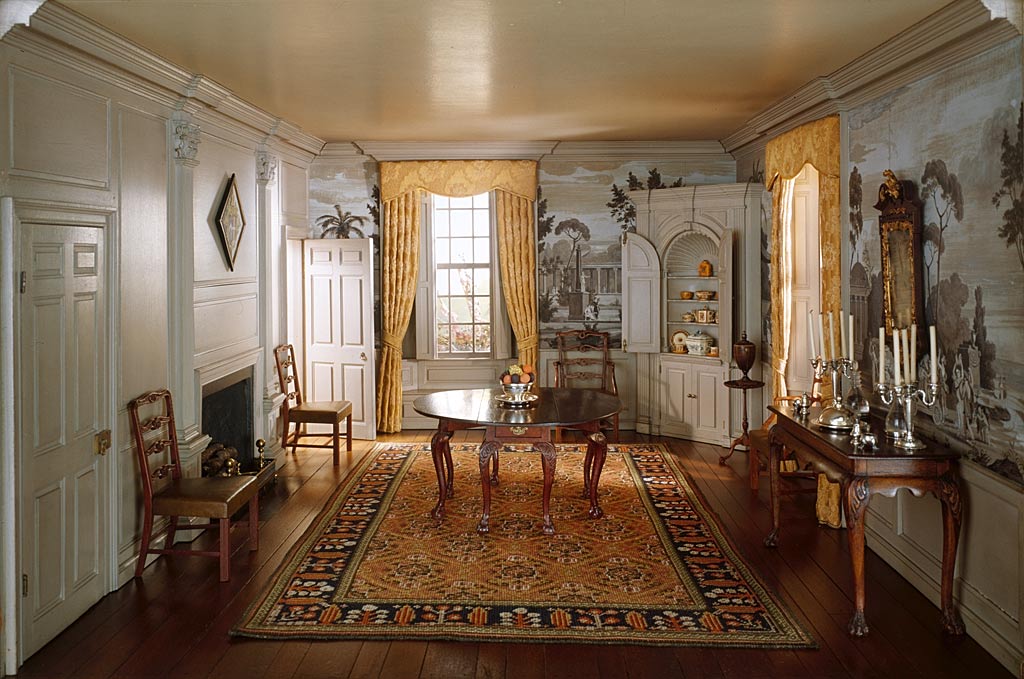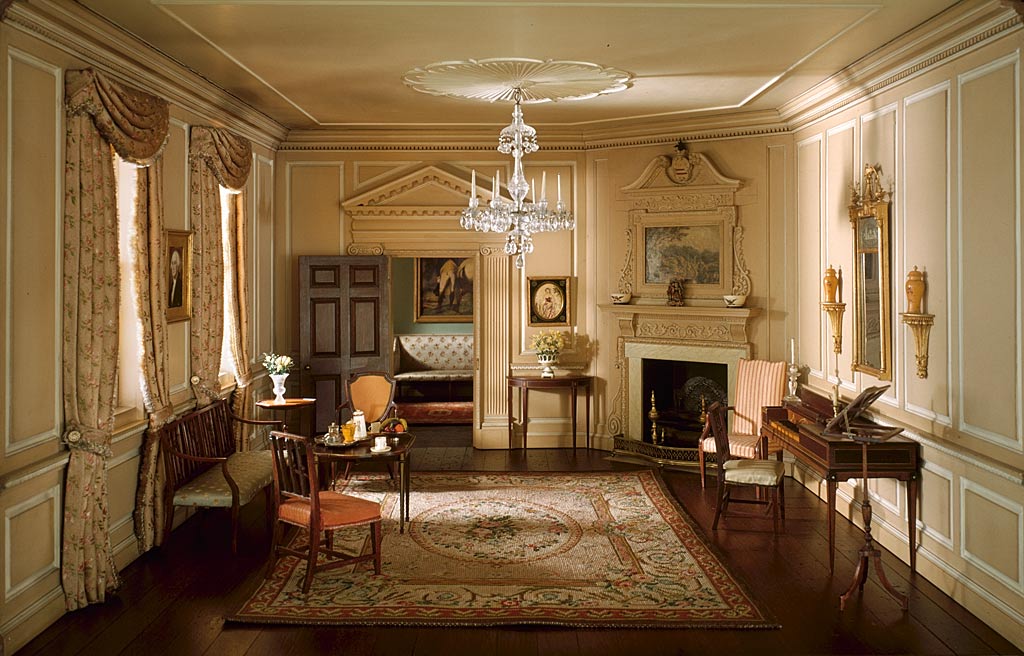 As you can see, dollhouses are not just for little girls!
http://pursuingvintage.com/wp-content/uploads/2015/09/thorne2.jpg
280
285
Kristen
/wp-content/uploads/2013/06/colormepink-header5.jpg
Kristen
2015-09-29 06:45:45
2015-09-28 11:02:13
Miniature Rooms Done to Perfection