Today is the fiftieth anniversary of the assassination of President John F. Kennedy.  I felt compelled to join the crowd today, and write about Jack and Jackie.
Besides her amazing style (obviously), it was this moment of her life that heightened my interest in Jackie.
I just can't fathom the strength that woman must have had to experience what she experienced.
But I think it took even more strength to move on from that moment. –  To live her life with that constant aura of wonder and curiosity surrounding her.  To raise her children without their father, her children that America thought of as their own.  To try to find new love while under the glare of the camera lenses and flash bulbs.  And to search for fulfillment in the literary world, as a woman making a living in her own right.
Nobody will ever know if she was truly able to move on.  But she tried.  And that is what I admire about her.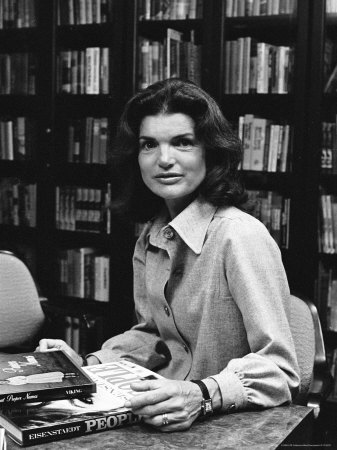 So, on a day when everyone is remembering Jack, I want to take a moment and pay my respects to Jackie, the woman who was by his side at the end.
~Kristen
/wp-content/uploads/2013/06/colormepink-header5.jpg
0
0
Kristen
/wp-content/uploads/2013/06/colormepink-header5.jpg
Kristen
2013-11-22 07:00:15
2013-11-21 20:20:25
Jack & Jackie